Hon David Koch, Former Government Whip of Victoria Legislative Council, was born on October 24, 1949. He became a Liberal Member since 1983 and had been served as former Branch President, Electorate Chairman, Regional Delegate to State Conventions and Member of Administrative Committee. He was also Chair of Parliamentary Committees Environment and Natural Resources.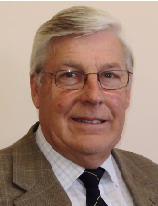 David is a longtime friend and associate of Michael Guo's and has given generous and strong support to a series of work conducted by AITA & Associates to strengthen the exchanges and friendship between Chinese and Australian cities. Every efforts he has made and all the work he has done greatly promoted the communication and cooperation in multiple fields like agriculture, investment, trade, regional development and cultural exchanges. He is highly respected by many Chinese people due to his unremitting efforts to promote exchanges between China and Australia.
Australian Cities/State Promotion Session
Australia Cities / State Promotion Session is an important sub-forum under the grand event— Australasia China Cities Summit & Business Forum (ACCS&ACBF). It is special session set up to provide opportunities for Australian cities, states, regional governments and organizations to show their unique charm and potential of development to China and the rest of the world's investors thus to attract more business.
This promotion session will be an excellent platform for each city in Australia to show their best sides to the world and to exchange with others. It could also be expected that more people will come to the cities for travelling, studying, or for investment and business. With the propaganda and popularization of cities/ states on the promotion session, the marvelous cities / states of Australia are no longer a mere industrial contractor on project cooperation. Instead, cooperation projects between Chinese cities and Australian cities turn to more extensive fields such as finance and insurance, R&D, marketing, logistics, trade, tourism, and real estate.
It can also be a perfect chance for Australian cities to build friendship with Chinese cities and cities in other countries. Sister cities and friendship cities are both important forms of promoting the exchanges and cooperation in various fields and can provide Australian enterprises and governments an insight of Chinese investment regulation and cooperative projects of the attending Chinese cities and provinces.