Grant Smith will be a Keynote Speaker at ACCS/ACBF— New Zealand and Pacific Island countries Promotion Session: .
Grant Smith was elected Mayor of Palmerston North City in February 2015 and has served on the Council since 2013. His priorities for Palmerston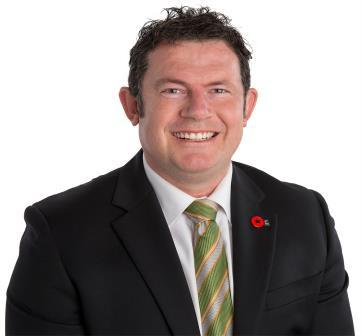 North include economic development and creating a vibrant internationally connected city.
Mr. Smith has an extensive background in managing small to medium-sized businesses and has won national awards for his work in branding and graphic design.
He has managed international sporting events and has served on the boards of a number of community and sporting organizations including the New Zealand Rugby Museum, dedicated to our national game of rugby.
He is married to Michelle; they have two adult children and live on a rural property within the city's boundaries
PNCC City Summary
Palmerston North is a medium sized city of about 85,000 people in the geographical centre of New Zealand's North Island. It has a young population, compared with many other parts of the country, due to its excellent tertiary institutions and the presence of two major New Zealand Defense Force bases in the region.
The City is a major rail centre and logistical hub and serves as a distribution centre for a number of national companies. It also services a large rural area, dedicated to dairy, beef and sheep farming. Palmerston North's 2500 strong Chinese population is active in the community. Some families have lived in Palmerston North for several generations and one of the city's business leaders is the immediate past President of the New Zealand Chinese Association.
In terms of its direct international links to China, Palmerston North has been a Sister City to Guiyang City since 1992.
Our delegation is keen on pursuing opportunities with our partners in China in the education, agricultural and food industries.
Education is one of the largest sectors in our local economy accounting for more than 14 per cent of the region's total earnings. A large number of international students in our city have added to our city's vibrancy.
The strength of our main tertiary institution, Massey University has resulted in three government research institutes basing themselves in the region. The country's largest exporter, the dairy co- operative Fonterra, also has its research hub in Palmerston North.
A number of these organizations have formed Food HQ with other leading national institutions. The aim is to undertake remarkable research for the global food industry. Late last year, the government announced the creation of a $25million Food Safety Science and Research Centre in Palmerston North and work on that project is progressing.