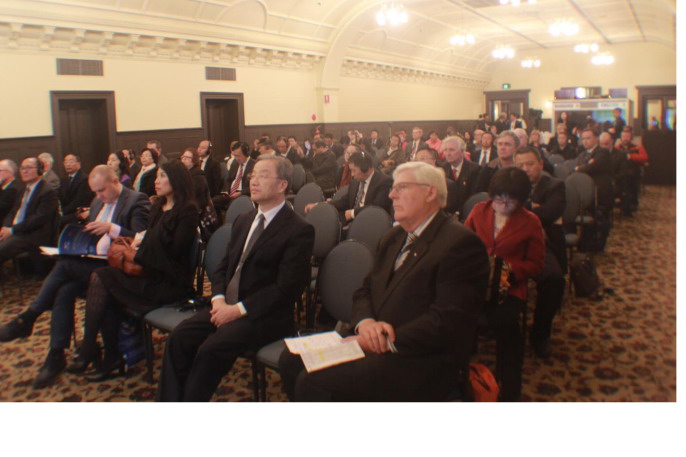 In 21th Sep 2016,Australia China City Summit & Business Forum held at Melbourne Town Hall was in a great success. The furum attracting more than two hundred people from government in China, Australia, New Zealand, South Pacific area and different enterprises which enhance the engagement of culture communication, economic & trade cooperation between China and South Pacific Countries and thus creating prospect for future opportunities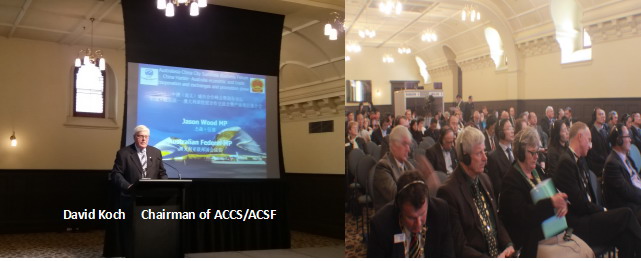 Opening Address was by Hon David Koch,Chairman of ACCS/ACBF. He also introduced the investment and Business cooperation between Australasia and China.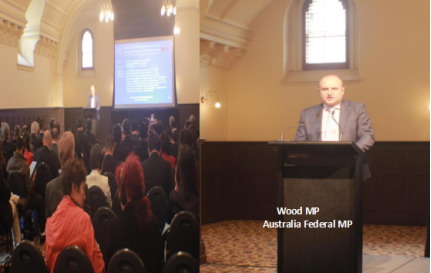 Jason Wood MP make a speech according to China-Australia Free Trade Agreement (CHAFTA) under 'One Belt and One Road' Policy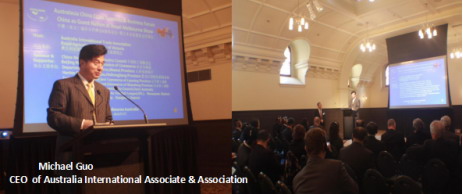 Michael Guo, the Australia International Trade Associate & Association made a speech.He specially talk about the rapid growing scale of the forum compared with last year will be result of increasingly information exchange and cooperation opportunities.
Zhining Yang and Indira Kulafi from Invest Victoria of Victoria Government present on Victoria's business opportunities in agriculture field,venture capital project and immigration project.

The promotion of 'Glamour Ice City Harbin introduced Harbin City industry and coo
peration projects.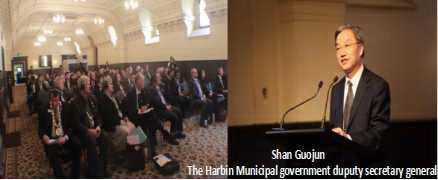 The minister of Shanxi Commerce Department Sun Yuejin made a speech according to the five advantages on Culture, Industry, Mineral Product, Policy and Position field.
Three mayor from Palmerston North,Spearhead Manawatuand Manawatu New Zealand introduced about the advantages in Manawatu Region, such as Education, Nature envioronment, Talents Resource and Agriculture Resource.
Graeme Ford, the chief Executive Officer of Vic Farmers Federation, illustrated the current statue of Victoria farm and high return of its investment. He also expeting to cooperating on the relevant field and making future developement between China and Australia.