Invitation to Networking Luncheon at VIC Parliament House with Mayor and Cangzhou School Principals Delegation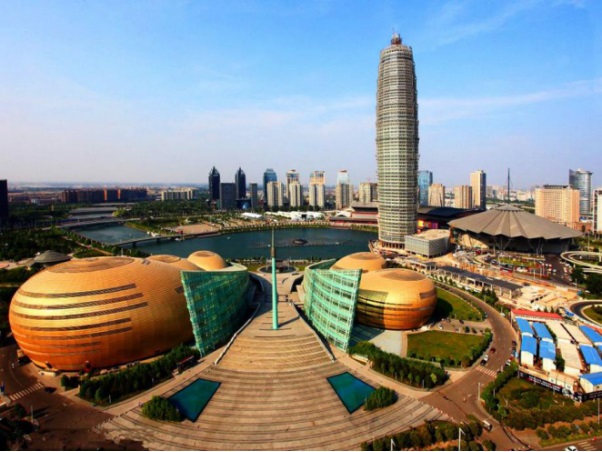 Australia Internationa Trade Association
cordially invite you to attend the
Networking
Lunch
eon
at Victoria Parli
a
ment
House
with
Mayor of Cangzhou and Cangzhou School Principals
Delegation
headed by the
Deputy Secretary-General
of
Cangzhou Municipal Pe
ople's Government
,
as well as other
government representatives,
association officials, organization leaders and friends from Australia
on 1
1
th
Oct
. Michael would like to invite you to network with friends from China and Australia
to discuss the
cooperation
opportunities
in
education
project
s between Cangzhou and your city
. If there
a
re
other potential
business collaboration
projects in
tourism, trade, investment, etc, in
your city
,
the Chinese delegation will be much interested in the projects and having further-step cooperation.
Time
: 1
1:30
-
13:3
0,
11
th
Oct
, Lunch starting at
11:3
0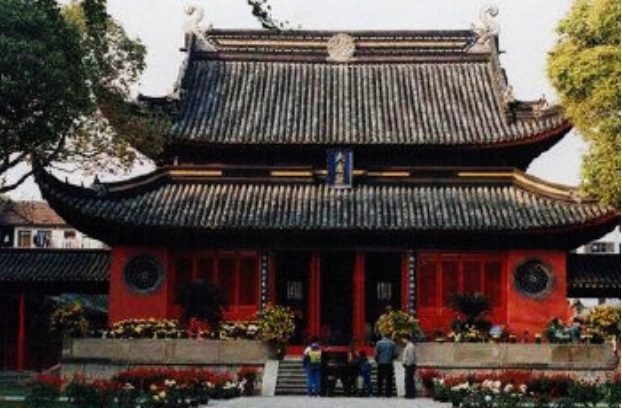 Venue
: Victoria Parliament House, Spring Street, Melbourne
Guest of Honour
:
Mayor of Cangzhou, Cangzhou School Principals
Delegation
The
purpose
of this
meeting
is
:
To

foster the potential

full-paid students and student recruitment

to

Victoria state

in the future

Match-making Meeting with Cangzhou School Principals to state, Melbourne and other city education operators, government representatives

D

iscussing potential collaboration opportunities in staff training, student/teacher exchange, and cooperative

education

programs with representatives from state government, city councils, Department of Education, and education operators from schools, associations, etc.

Discussing potential trade and investment business corporation opportunities between Cangzhou and the state
Name List of Delegation:
1 Xiao Hua Cangzhou Municipal People's Government/Deputy Secretary-General(Deputy Mayor)
2 Li Fengqiang Cangzhou Bureau of Education/ Labor Committee, Deputy Director General
3 Zhang Jide Cangzhou No.1 Vocational Middle School/Principal
4 Yang Lin Cangzhou No.5 Middle School/Principal
5 Zhang Yingjie Cangzhou Ethnic Middle School/Principal
6 Han Guangming Cangzhou No.15 Middle School/Principal


Brief Introduction of Cangzhou City:
General Information:
Cangzhou is located in the southeast of Hebei Province. It faces the Bohai Sea in the east, borders Baoding City in the west, adjoins Shandong Province in the south, and is adjacent to Beijing and Tianjin in the north. In 1988, Cangzhou was approved by the State Council as one of the open coastal cities. At present, Cangzhou administers 4 county-level cities, 10 counties, and 6 districts. Covering an area of 14,000 square kilometers, Cangzhou has a total population of 6.85 million.
Cangzhou is an ancient city with long history. The Grand Canal is passing through its territory from the north to the south for about 214 kilometers. The rich and generous culture left over from the ancient times has melted together the hometown of acrobatics, martial arts, casting, Ya pear, golden-thread dates, and winter dates. These have made up a colorful and fascinating picture of folk customs along the Grand Canal.
Economics:
Cangzhou's urban center is a heavily industrial city but the city's administrative territory also includes strongly agricultural areas, and is well known in China for its Chinese jujubes (Chinese dates) and pear (widely known under the export name of Tianjin Ya Pear). The North China Oil Field is within Cangzhou City's jurisdiction. Cangzhou also encompasses a large fishing port and the coal-exporting Huanghua Harbour.

Kind Regards,
Michael Guo
CEO (Australia:Ph:612 91881856,91885615,Mobile: +61481146176, China Mobile: 86 186 11798416)
The Australia International Trade Association (AITA) &Associates
Add: level 4, Office Building A2, Midtown Dongcheng Wen District,
Beijing, China Post Code 100022
Tel: +86 10 6716 2030/31/32/33/34/35/36/37, 6717 9545/ 6710 3163
Fax: +86 10 6717 9546
Email: michael@aita.com.cn, Michael@aita.com.au, michael@acscs.com.au
Website: www.aita.com.cn, www.acscs.com.au www.nziec.com, www.internglobal.com