Marama Fox, Co-Leader of Māori Party and MP of New Zealand Federal Parliament, is going to attend the great event Australasia China Cities Summit& Business Forum (ACCS/ACBF)—China as Guest Nation at Royal Melbourne Show as a guest of honor.Support Letter from Marama Fox, Co-Leader of Māori Party.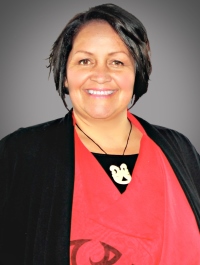 Marama Kahu Fox is a New Zealand politician who was elected to the New Zealand parliament at the 2014 general election as a representative of the Māori Party. Following her election to parliament, she was named Māori Party co-leader alongside Te Ururoa Flavell, replacing party founder Tariana Turia.
Marama Fox lives in Masterton, she is a mother of nine who has spent her life dedicated to the education of children. Prior to becoming an MP, she worked as a teacher and had been in education for 26 years. Fox has describes herself as being "a badge wearing Mormon."
Marama came into the Māori Party as the Co-Leader at the last general election when she entered Parliament as a list MP based in the East Coast – Ikaroa Rāwhiti region. She has entered the realm of politics with energy and enthusiasm, hitting the ground running.