The Honourable Peter Walsh MP, Leader of The Victorian Nationals, will attend the Australasia China Cities Summit & Business Forum (ACCS/ACBF) – China as Guest Nation at Royal Melbourne Show as a guest of honour.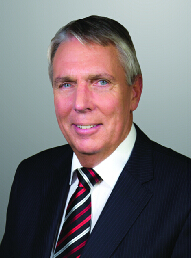 The Honourable Peter Walsh MP entered the Parliament of Victoria in November 2002.
From 2010 until 2014 Mr Walsh was Victoria's Minister for Agriculture and the Minister for Water under the former Coalition Government.
Since December 2014 Mr Walsh has been Shadow Minister for Agriculture and Water in the Coalition Opposition.
Prior to his political career, Mr Walsh operated an irrigated horticulture and cropping enterprise which produced tomatoes, cereals, oilseeds and legumes.
Mr Walsh's experiences farming and living in rural Victoria developed his interests in agricultural, water and regional development policy.
Mr Walsh is a former president of the Victorian Farmers Federation, former Board Member of the National Farmers Federation and former Director of SPC Limited.
Current
· Leader of the Victorian Nationals
· Member of the Legislative Assembly for Murray Plains
· Shadow Minister for Agriculture
· Shadow Minister for Water
· Member of the Institute of Company Directors
Past
· Minister for Agriculture and Food Security 2010-2014
· Minister for Water 2010-2014
· Member of the Legislative Assembly for Swan Hill District 2002-2014
· Deputy Leader of The Nationals 2002-2014
· Shadow Minister for Agriculture and Water 2002-2010
· Member of the Parliament's Environment & Natural Resources Committee 2006-2010
· Member of the Parliament's Rural and Regional Services and Development Committee 2002-2006
· President, Victorian Farmers Federation (VFF) – 1998-2002
· Director, SPC Limited 1995-2002
· Board Member, National Farmers Federation 1998-2002