Donato (Don) Nardella, Deputy Speaker of the Legislative Assembly, is going to attend the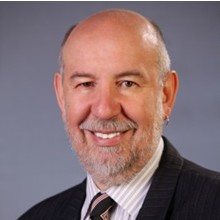 great event Australasia China Cities Summit& Business Forum (ACCS/ACBF)—China as Guest Nation at Royal Melbourne Show as a guest of honor.
Electorate:Melton
Positions:Deputy Speaker of the Legislative Assembly.
Party: Australian Labor Party
House: Legislative Assembly
Committees: LA Standing Orders、Economic, Education, Jobs and Skills
Name: Donato Antonio Nardella
Personal: Born 09 November 1958, Two step-children and three grandchildren.
Birth Country: Australia
Interests:Reading, heavy metal music, grandchildren, motorcycling.
Memberships
Chair, Marginal Seats Group
Chair, Western Suburbs MPs Group
Chair, Parliamentary Amnesty International Group
Chair, Interface MPs Group
Australian Parliamentarians Group for Drug Law Reform
Friends of Tibet Group
Parliamentary Group on Population Development
Friends of Toolern Creek Group
Australian Red Cross
Melton Street Surfer Bus Group
Member, Western Region Environment Centre
Member, Bacchus Marsh Historical Society
Italian MP's Group
Member, Melton Historical Society
Amalgamated Metal Workers Union.
Education: First Class Welder Certificates 1980. Crane Driver and Chaser Licence 1981.
Occupation: Guillotine Operator and Quality Control Inspector, John Lysaght 1978-79. Tradesman's assistant and First Class Welder, V.P. Hawthorne Pty. Ltd. 1979-85. State Organiser, ALP, Victoria 1985-1992.
Parliament History
Parliamentary Service:
Member for Melbourne North Province 1992-99
Elected MLA for Melton September 1999
Re-elected November 2002, November 2006, November 2010, November 2014
Acting Speaker March 2004-2 April 2014
Deputy Speaker since December 2014
Appointments: Parliamentary Secretary, Roads and Ports January-December 2010
Committees Service
Crime Prevention Cttee 1992-96. LC Printing Cttee 1992-94. House Cttee 1993-96. LC Standing Orders Cttee 1993-99. Scrutiny of Acts and Regulations Cttee 1996-99. Family and Community Development Cttee, LA Printing Cttee 1999-2002. Outer Suburban/Interface Services and Development Cttee March 2003-November 2010 (Chair, 2003-06). Rural and Regional Cttee December 2009-November 2010. Scrutiny of Acts and Regulations Cttee February 2011-November 2014. LA Privileges Cttee 1999-November 2010 (Chair, 2002-06) and April 2011-November 2014. LA Standing Orders Cttee 2007-November 2010 and since April 2015. Economic, Education, Jobs and Skills Cttee since August 2015.
Parliamentary Party Positions
Shadow Minister for Aged Care and Shadow Minister Assisting on Workcover 1995-96
Shadow Minister for Consumer Affairs and Shadow Assisting the Shadow Minister for Workcover 1997-99
Parliamentary Secretary to the Leader of Opposition January 2011-December 2014
Shadow Parliamentary Secretary to the Leader of the Opposition 2014
Party Positions
ALP State Organiser 1985-1992. Secretary of Agriculture and Rural Affairs Policy Cttee 1985-1992. Member of Municipal Executive 1985-1992. Convenor, Anti-Privatisation Campaign Cttee 1987-89. Convenor, Western Suburbs MPs Group. Co-convenor Friends of Tourism. Returning Officer SPLP 2002.